Unemployment in America currently hovers around 9 percent. Many Americans send out many resumes in hopes that a single one might catch a manager's eye hoping a manager will select his or hers. The process can be a grind; the job hunt is rarely described as fun. RezScore, a startup based in New York City, helps job seekers get a leg up on the competition by grading their resumes and offering revisions to improve them.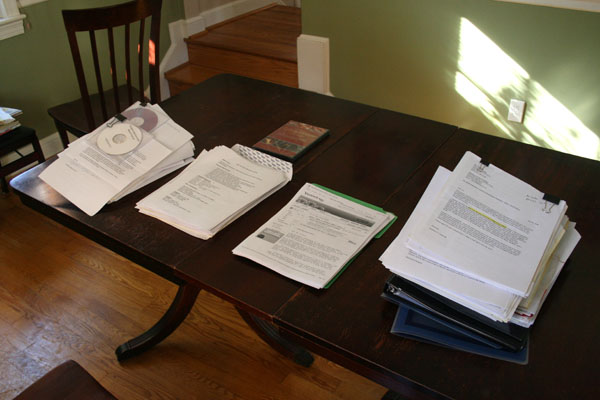 Gerrit Hall, CEO and founder of RezScore, has experience with startups. He has worked mostly with telecommunication startups for the past several years, most notably Groupable. Hall used money saved from his time at Groupable to start RezScore. Though many startups that grade the sociability of a Facebook profile or a Twitter account's influence already exist, Hall noted there wasn't a resume grading service. RezScore was the first startup to address job resumes.
RezScore launched in early 2011.  Since then, over 100,000 resumes have been graded. And most recently RezScore's team of eight took the leap from grading resumes to grading job listings with Hirescore's launch.
A poorly written job listing can have the same effect as a poorly written resume. "We've heard from other startups how hard it is to find the right applicants," said Gerrit Hall. The best candidates don't get the job. The job listing may turn off capable candidates with poor writing or misrepresentations of the job.
"Unfortunately, companies who are hiring find writing job posts to be a chore," Hall said. "Often times they have one job posting from a year ago, and they just copy and paste and assume they are good to go."
HireScore, which launched last month, fixes the job listing process that is deterring suitable candidates from finding and applying to the best jobs for them. RezScore's data collection process fed directly into HireScore's product development, ultimately benefiting both products.
Hall noted that HireScore, like RezScore, is a simple process for the user. A company who wants its  job listing graded by HireScore doesn't need to sign up for a membership.  The HireScore site allows companies to list details such as industry and location alongside their job listings. The company can opt to be contacted by RezScore, which helps RezScore to build a network.
"We want to continue to grow RezScore," Hall said. "What that looks like, specifically, is more direct business collaborations, more resume advice and more jobs. Ultimately, if people can get jobs through our platform, then all the better."
Hall is hoping to sell product licenses to larger companies in an effort to help his company sift through the influx of resumes. The best candidates will be selected based on the company's tailored specifics.
As both RezScore and HireScore continue to grow, Hall explained, new competition will enter the resume grading marketplace — a space that his companies currently monopolize as they are the only ones with that as their primary focus.
"The job search space is very cramped.," Hall said. "We have the advantage of having more experience with data collection, affiliate and API partnerships, and a passionate user base"
A successful product in RezScore and HireScore can only help the job market. Says who? You don't need to do this kind of wrap-up in an article. People can infer this statement. If they can help job searches become less of a pain, then Hall will be happy.
"Ultimately, we want to make the experience pleasurable for both job seekers and job providers," Hall said.
Job seekers can get help with their resume by visiting RezScore. If you're a company looking to improve your job listing visit HireScore.
[Image source: WoodleyWonderWorks]