One of the world's leading think-tanks organized Horasis China Meeting this week in Las Vegas.
The event, which united several hundred participants, brought together South Dakota Governor Kristi Noem, Nebraska Governor Peter Ricketts, and President at the U.S.-China Business Council Craig Allen, among others.
Horasis China Meeting included discussions on the role of millennial entrepreneurs, US-China diplomatic relationships, the economics of going green, and additional topics. The meeting, held in The Venetian Resort Las Vegas, examined how a positive U.S.-China relationship could drive economic growth.
Said Ron Reese, Senior Vice President of Global Communications, "On behalf of Sands, we're pleased to welcome Horasis to Las Vegas."
"One of our organization's top priorities is to support discussions that promote development and economic growth on a global scale, especially in the Asia Pacific region," added the executive.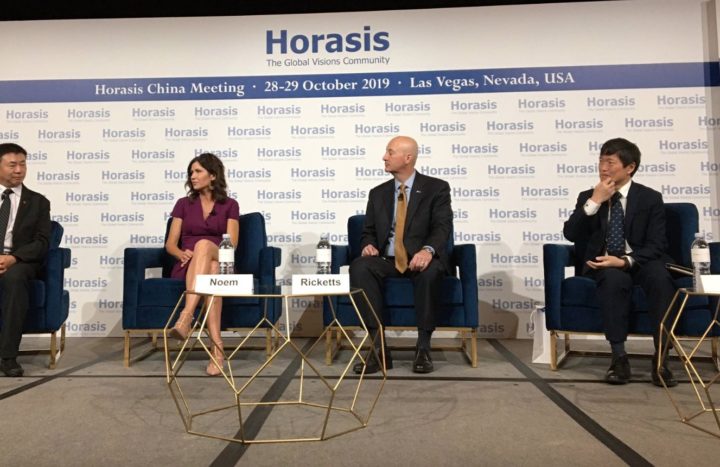 According to Jeremie Waterman, the China Center's President, "At this critical moment in U.S.-China relations, the U.S. Chamber of Commerce underscores the importance of the Horasis platform for positive and constructive dialogue about the significant commercial opportunities and challenges presented by China's growing role in the global economy."
Horasis is an international organization looking to advance solutions to some of the world's the most critical challenges. The organization's flagship conferences are Horasis China Meeting, Horasis India Meeting, Horasis Asia Meeting and Horasis Global Meeting. Horasis was founded by Dr. Frank-Jürgen Richter in 2005.