In today's increasingly changing market, customer experience appears the be the one constant. But with tech constantly evolving, it's not always easy to know where to start.
This week Sajid Mohamedy, EVP of growth and development of Nisum, shared some of the key areas to focus on.
AI & Chatbots
According to the executive, "AI shopping assistants leverage machine learning algorithms to recognize items a customer may be interested in and uncover cross-selling and up-selling opportunities based on their previous purchases and product reviews."
"They make shopping easier and prompt customers to make decisions, resulting in fewer returns."
The impact of this will be large, with estimates of savings between $150 billion and $380 billion annually by 2025 for enterprises.
Data Analytics and Personalization
Said Sajid in his article, "companies that are successful in personalization can generate 40% higher revenue than those that do not — in fact, 86% of buyers are willing to pay more for a great customer experience."
The importance of this is has to understate.
A survey conducted by Swirl Networks Inc. stated that over 70% of shoppers are more likely to purchase in-store due to beacon-triggered content and offers.
Furthermore, shoppers entering the store can receive discounts for products they viewed on its e-commerce platform.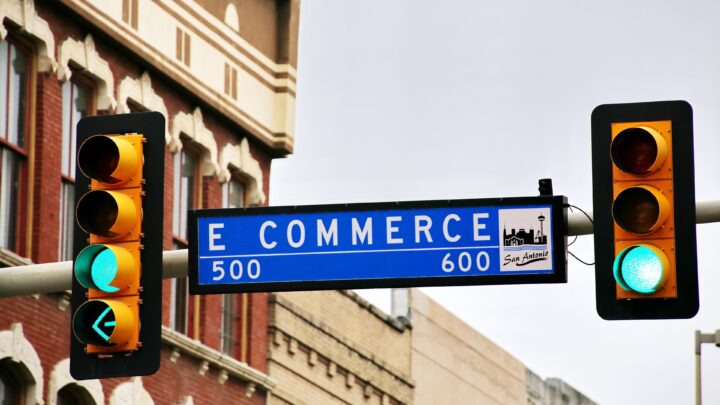 Augmented & Virtual Reality
A number of enterprises are increasingly adopting augmented reality (AR) and virtual reality (VR) to create a more personalized shopping experience for customers.
This includes Adidas, Lego, and IKEA, among others. As an example, Lego launched a mobile app that allowed people to interact with virtual Legos in their own environment, while Adidas used AR with SnapChat to enable customers to try on their latest running shoes.
According to Sajid, "AR and VR have the potential to help retailers overcome the obstacles preventing customers from making purchases. In fact, around $70 billion worth of home improvement projects never materialize due to consumers not being able to visualize the end result. To combat this, Lowe's, the home improvement retailer, has incorporated AR and VR design tools to give customers the confidence needed to take on home improvement projects."
Omnichannel Strategy
Omnichannel is all about bringing together business and customer-facing layers into a single solution.
Said Sajid, "Nowadays, customers utilize multiple channels to complete one transaction, making it clear that omnichannel is no longer an option but a key component of the digital customer experience to boost revenue. Primeau Velo, a Canadian bicycle retailer, experienced this firsthand after implementing their omnichannel strategy to outdo their competition."
"Within a span of one year, their sales had increased by 27%. As a result, the API layer forms a bridge between the channels and makes a seamless customer experience possible. Moreover, it is fast to build an API-based solution since APIs provide quick access to the integrated systems' capabilities, eliminating the need to write code from scratch."
To read his full article visit here.