Like any good love story, this one starts with a 'meet-cute' involving entrepreneurs in St. Louis and Kansas City that ventured down to Austin, TX (and SXSW 2013) on the StartUp Missouri bus. They shared many things: a long ride, impossible sleep positions and a toilet that stopped working about a mile into the trip. Before we get all in media res, let's back it up to the beginning, shall we?
The St. Louis crew made the voyage to K.C. split into several cars and after their four ride ride were greeted at the Kauffman Foundation's campus by Kauffman and K.C. startup folks throwing a party BEFORE we left for SXSW. Clearly recognizing the Kansas City crew as our brothers and sisters from other mothers and misters, we all took some time getting to know each other a little, and it was capped by everyone doing a 60 second intro to their businesses and raison d'etre.
The wine flowed so well and everyone was in such good spirits, even VCs and Accelerator types shared a drink or two.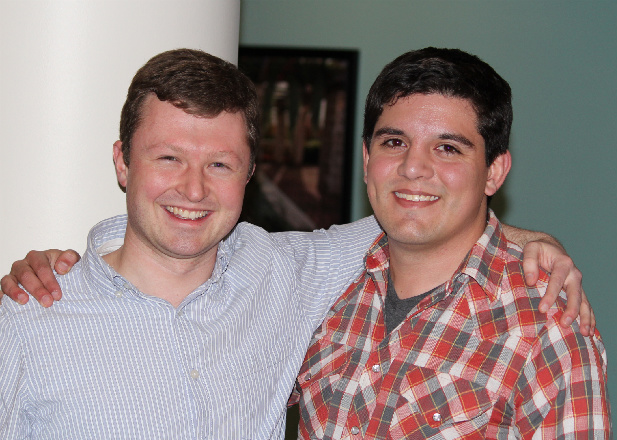 As the party started to get good, some do-gooder realized that, hey, maybe we should get onto the bus and go to Texas. No one is really sure who that person was, but most strongly suspect it was the dude in the orange shirt at the top of this article named 'Camster.'
As the bus packed up with STL and KC folk mixing freely on the bus, rogue cans of Miller Lite started appearing and let's just fast forward and say, "Sleeping on a bus full of rowdy entrepreneurs drinking beer was totally easy. No really. I wasn't tired for the next 7 days and I never said, 'Let's all play the quiet game,' at one point"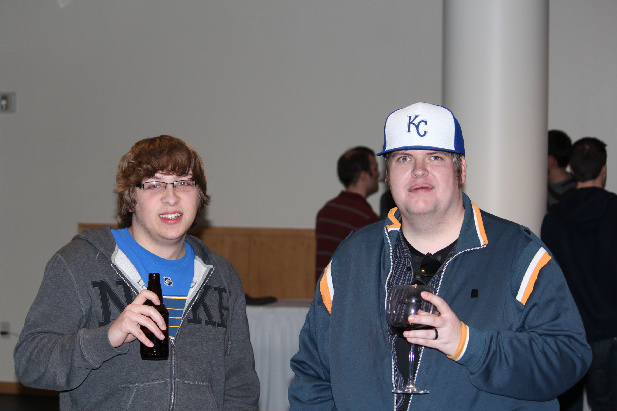 Cross Missouri Startup Bonding. One of the few moments Tyler (left) wasn't working like a maniac.
Sometime around zero dark thrity our bus full o' fun pulled into Dallas, where the wonderful people of Tech Wildcatters led by Gabriella Draney, laid out an awesome breakfast spread for us all, and we got to hear about the great things they are doing as well as do the Dallas Premiere of 'The Domain Tech Report'
After filling up on bagels and coffee, we reloaded for Dallas and due to heavy traffic and union mandated bus driver schedules, arrived a bit later than we would like but everyone managed to get checked in to where they were staying, get their badges and start their SXSW adventure, which Techli will, of course, be sharing highlights of throughout the next week or so.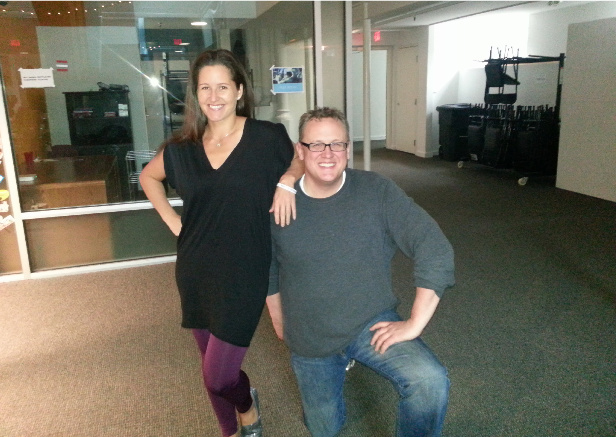 Gracious hostess Gabriella Draney of Tech Wildcatters and some escaped zoo gorilla