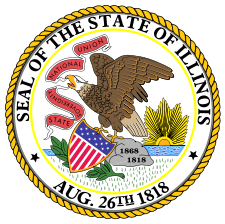 Tech.li has confirmed through high-level sources in Chicago's technology community that Illinois Governor Pat Quinn will be signing two technology-oriented bills into law on Monday at Chicago TechWeek. This marks a major milestone for the Illinois tech scene.
Senate Bill 107 strengthens Illinois's commitment to supporting venture capital funds by establishing public-private partnerships with funds. This bill will allow the state to take advantage of the burgeoning technology scene establishing itself in Chicago and Champaign-Urbana.
House Bill 1876 establishes technology innovation centers on all of the state's public university campuses, which will provide students and alumni the resources and infrastructure to develop innovative ideas into thriving businesses.
About the Senate Bill
Senate Bill 107 establishes the second iteration of the Technology Development Account program. TDA II increases from 1% to 2% the amount of the state's investment portfolio allowed to be invested in technology-focused private equity and venture capital funds, and would seek capital from private institutional investors that would be invested alongside the state's Treasury funds. The bill was heavily supported by TechAmerica, the Illinois Venture Capital Association, iBIO, and the Illinois Science and Technology Coalition.
SB107 expands upon the previous TDA program, adding an additional $150-200 million to the fund. TDA II strengthens the existing fund by increasing the percentage of TDA investment in any one fund to 15%, which benefits smaller VC funds which concentrate their investments in Illinois. In this way, the state becomes an anchor investor which will attract other investors.
TDA II also provides more flexibility to funds regarding the amount of money which can be invested in any one year, making investors more agile and ready to take advantage of opportunities as they arise. Finally, TDA II allows for investment in non-Illinois-based funds which have a tendency to invest in Illinois companies.
About the House Bill
House Bill 1876 was passed out of the Illinois state house of representatives in late March of this year with unanimous support by House Republican Leader Tom Cross. The bill had the backing of leaders in the business and education sector. The measure creates an entrepreneurial technology center for each university's campus in Illinois.
The new technology centers can provide materials and infrastructure, including mentoring, workshops, contacts with investors and integrated work-study programs to innovators who present new concepts which haven't been offered for sale in the private sector market. The goal of these centers is to empower students, business leaders and technologists to develop ideas into successful business ventures.
Said Leader Cross after the bill's passage, "We need to embrace the entrepreneurial-minded spirit and provide the resources for success in this tough economy. This legislation, in partnership with the higher educational institutions in Illinois, is driven on that idea and is meant to help Illinois become even more successful at developing new technologies and innovation which is the path to job creation."
The legislation authorizes the board of trustees in a public university to choose to capitalize on existing state resources while leveraging private sector or alternative sources of funding.