My current job with a digital media production company lands me in some pretty unique situations. Such was the case a couple of weeks ago, when I happened to be in the same room with a bunch of high-level executives from all over the world, listening to Todd Wasserman, Business and Marketing Editor of Mashable.
After hearing Wasserman speak on social media practices, I couldn't help myself but meet him. One introduction later, we were following each other on Twitter (@toddwasserman & @daynasuzanne) and I got the chance to ask this easy-going New Yorker a few questions on the state of social media marketing.
Wasserman has long been a tech-meets-journalism writer, but says that the industry is more interesting now than it's ever been.
"I covered this area from 1999 up until 2005 or 2006," says Wasserman. "It was still very static and it was all about TV campaigns. It had been the same way it had always been since around the 70's. Things have really, really changed over last 5 or 6 years in such a way that's been really interesting to cover."
Going Social
What's changed the most is the advent of social media. Wasserman says this cheap form of marketing is no longer avoidable for businesses.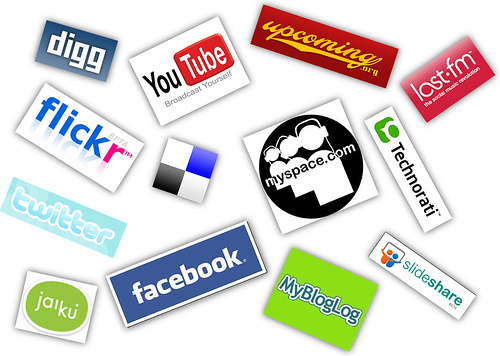 "Whether you consider it worthwhile or not, the reality is that you have to deal with it," says Wasserman. "In this day and age, you can't just say, 'I'm not going to participate in social media,' unless you're Apple, in which case you can.  But for most brands, you have to participate whether you like it or not."
And, he says that the reality is some people don't like it.
"I don't think everybody loves to have to be out there all the time and that they have to be hiring more people to do stuff which once didn't even exist, so I don't think all brands are all rah-rah social media, to be honest."
Still, if you're in business, you'd better be on social media.
"I would say of all the Fortune 500 companies, I would be surprised if there were any on the list that don't have a presence on Facebook and Twitter at this point, again, except for Apple. You've got to be out there at this point."
Pulling from the idea of TV, Wasserman says there are three main players in the social media realm that all businesses should be involved in: Facebook, Twitter and LinkedIn. Moreover, unlike TV advertising, you can and should be on all three 'channels.'
Going Mobile
One big change is the shift to mobile.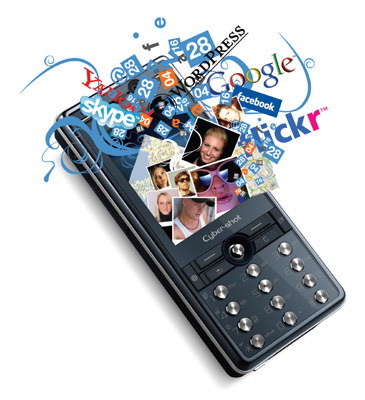 "If you look at the U.S. it's one thing, but in other countries they skipped the PC stage and went straight to mobile.  And I think that's true of young people now, too; they're going to skip the PC stage. There was a study by an ad agency earlier this week in which they referred to the PC as the older brother.  It's kind of passé, and the hot stuff is the tablets and smartphones."
That same 'hot stuff' is already responsible for the decline of PC sales. For the first time earlier this year, sales of smartphones and tablets actually overtook sales of PCs and notebooks.
As social media is spreading to mobile platforms like wildfire, advertising within those media is already rapidly changing.
"Although the majority of people do go to [Twitter] at one time or another, more and more people are accessing it via mobile or third party apps so they don't see those ads. What you want to do is build up your followers via Twitter or Facebook because they're going to be accessing it via mobile products."
Brand Advocacy
It would appear that traditional advertising must make way for brand advocates.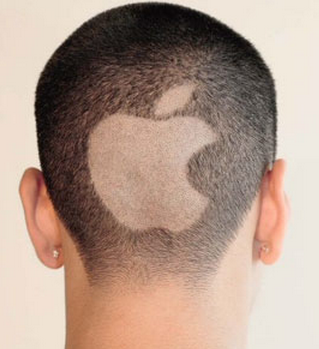 "Rather than focusing on advertising, you should focus on people who are interested in your brand, and people who are really strong advocates for it. That seems to be what the smart companies are doing," says Wasserman.
Wasserman refers to those strong advocates as 'superfans,' and says they are easy to find.
"A superfan will be one who is commenting a lot on your Facebook page. If you're just a casual fan, you couldn't be bothered. People who are really into Coke or really into Microsoft, or whatever the brand may be, are easily identified because they're interacting with the brand as much as they can."
And brand interaction should be rewarded.
"There are ways of rewarding people who are superfans by giving them glimpses into stuff, new ads or new products; or give them a t-shirt or something just so they're feeling like they're getting special treatment versus the average fans."
__
As Mashable continues to grow, Wasserman will continue to report on all things marketing.
"I used to write about computers and other topics, but what I like about marketing is it's all about problem solving," he says. "This is a good time to be covering this industry."
In the end, it's all about a love of words for Wasserman. He got into writing because he loved playing with words and has long been a fan of word games like Scrabble. If you're like me, you can always use a tip or two to beat your 'Words With Friends' opponents, and Wasserman has some of the best advice I've heard in a long time: "you've got to learn the two and three letter words."
Words to live by.