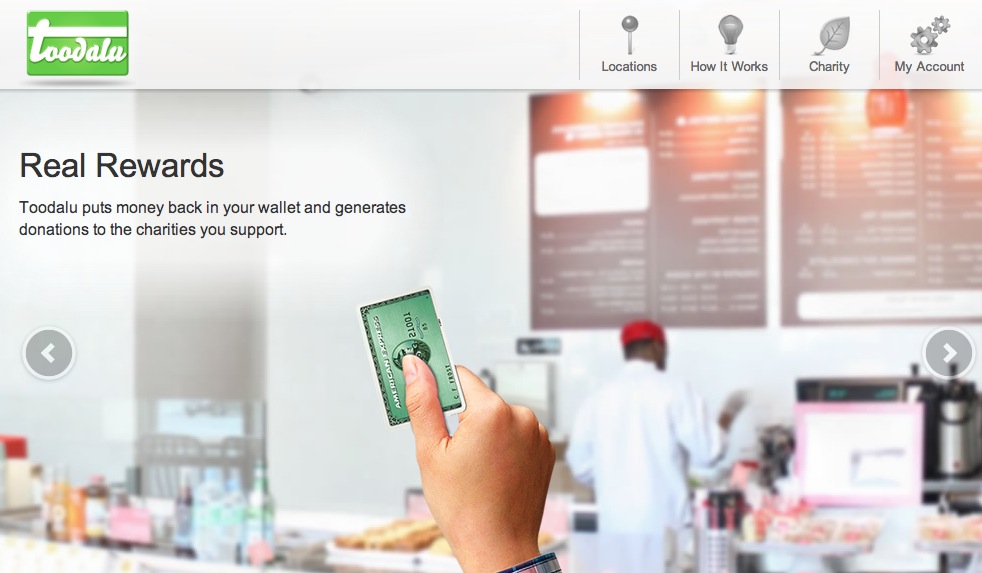 Toodalu is a newly launched loyalty rewards program with a charitable twist. The company works with merchants to provide location-specific donation opportunities for customers, who can give 5 percent of their purchase to the charity of their choice every time they use their card at eligible businesses, and even get an additional 5 percent back on their card.
Anyone can sign up on Toodalu's website for free, where connecting your most used card to the charity of your choice is as simple as creating an account. Businesses love it because being part of the program attracts new customers and aligns them with social responsibility. Customers love it because it allows them to feel better about spending their hard-earned money.
"The common response is, 'Wait… why wouldn't I sign up?" said Casey Civiello, COO of Toodalu. "We couldn't agree more."
The company was founded by Todd O'Hara, Ravi Singh, and Chris Lubinski, who happened to meet through mutual connections in the Chicago tech community in 2010. The three came up with Toodalu as they worked to figure out ways to advance the existing market of loyalty rewards programs.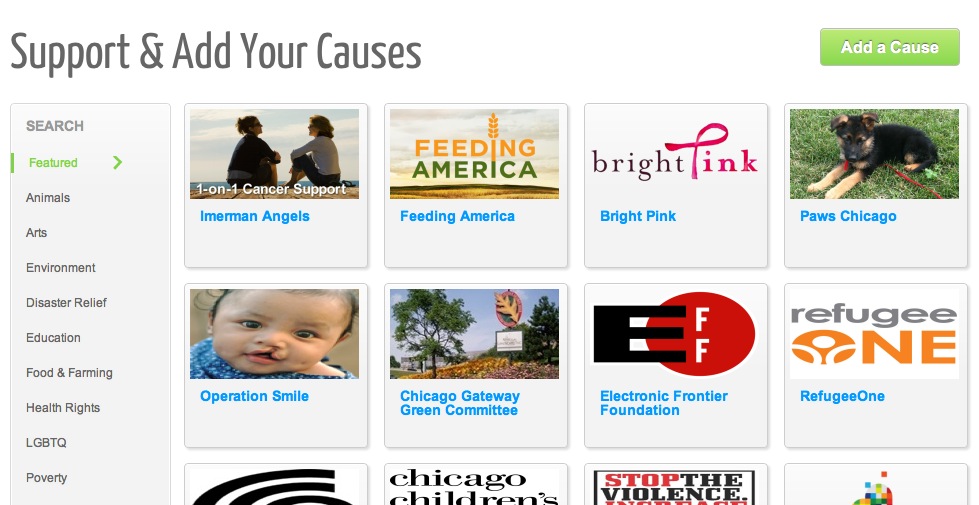 Civiello was the first to recognize the immense number of daily deals services already available to customers today – especially in Chicago. "There are literally dozens of companies competing for the attention of every merchant in town," he said. "We're lucky in that we can easily differentiate our product. "
Toodalu debuted its service last month at Tech Cocktail, and the company already has sixty merchants onboard after the service went live to the public last week. "We have been amazed at the interest that Toodalu has garnered," Civiello said.
With all the daily deals going on in the city of Chicago, home of gigantic daily deal company Groupon, Toodalu's charitable aspect makes it really shine amongst the crowded competition. Other deal services may give you the chance to eat two greasy meals for the price of one, but none of them are going to make you feel so good about buying it.