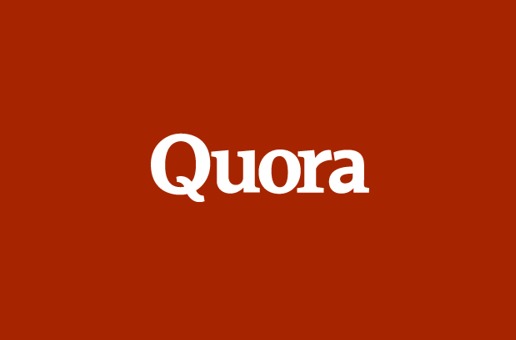 Q&A destination Quora is ramping up efforts to dominate long tail search results by raising a $50 million round led by Peter Thiel. Quora, which was founded in the summer of 2009 by former Facebook employees Adam D'Angelo and Charlie Cheever, had a pre-money valuation of $400 million. Also investing in the Series B round are Josh Hannah at Matrix and Jonathan Helliger at Northbridge. Helliger previously worked with the Quora co-founders at Facebook.
The investment will be used to scale the service, and the company is focused on building a long-term company rather than an early exit strategy, according to D'Angelo. Despite less than splashy product releases over the past year, things are looking up for Quora. The site's traffic reached an all-time high in April, although the founders would not disclose those numbers in the media. According to AppData, 180K monthly active users log into the site via Facebook Connect.
According to D'Angelo, the money will be used to attract top talent to help the company build out new features and scale technically:
We've built an incredibly strong team so far but there is only so much we can do with 30 people, and the task we are faced with is different with each new order of magnitude of usage we get to."
Even with the technical talent wars coming to a head in Silicon Valley, engineers won't be skipping over Quora anytime soon. D'Angelo and Cheever, as well as lead investor Thiel, are part of the super hot Facebook mafia that includes the likes of Sean Parker, Dave Morin, Dustin Moskovitz, and more. With Facebook's IPO being the most anticipated exit in over half a decade, early Facebook employees and investors will continue to be the darlings of the consumer technology industry (even when they fail spectacularly like Chris Hughes).
The Quora founders will be able to continue to draw on their Facebook connections to help Quora go long. The Facebook IPO is anticipated to increase recharge startup investment in new companies as many early investors sell their shares of Facebook. This recycling of investment capitol will no doubt keep Quora two steps ahead of the legions of Q&A startups that have sprung up in the past few years.