I don't know how many times I've heard someone say something along the lines of either, (1) "Someone already had the trademark I wanted, so I just changed the 's' to a 'z'," or (2) "I noticed that [insert famous brand name here] didn't own a very relevant domain name, so I bought it in case they decide they want it in the future."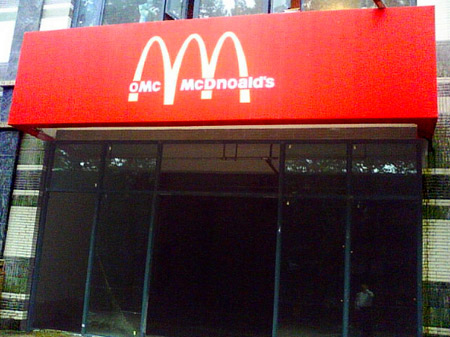 As a trademark lawyer and domain name lawyer, almost nothing could make me cringe more. In the vast majority of cases, these courses of conduct are in direct violation of the existing brands' exclusive trademark rights under U.S. federal law.
Long story short, adoption or use of any trademark that is "confusingly similar" to an existing trademark is fertile grounds for a trademark infringement lawsuit. Under the "confusingly similar" test, common misspellings, typos and other basic modifications are all highly likely to be considered infringing trademarks. The fact that you are aware of the existing trademark usually only makes matters worse.
What's more, there actually exists an international expedited procedure for trademark owners to seize infringing domain names. This is what is known as a "UDRP action" before one of the World Intellectual Property Organization's arbitration panels ("UDRP" is the acronym for Uniform Domain Name Resolution Policy).
Under the UDRP, a trademark owner can obtain an order requiring the owner of infringing domain names give them up if they are able to present evidence of three basic factors:
The disputed domain name is identical or confusingly similar to a trademark or service mark in which the complaining party has rights, and
The alleged infringer has no rights or legitimate interests in respect of the disputed domain name, and
The disputed domain name has been registered and is being used in bad faith.
A recent UDRP decision in favor of insurance giant Allstate demonstrates just how effective a UDRP action can be–especially when the domain name owner decides not to participate.
Allstate filed a UDRP action on January 5 seeking to obtain control of the domain name allsatate.com. Allstate, of course, owns several federal and international registrations for its name, and the arbitrator deciding the case had little trouble finding the domain name confusingly similar to Allstate's protected trademarks–identifying it as an apparent case of illicit typosquatting. This alone satisfied the first element of the analysis.
With regard to the second element, the arbitrator also had no trouble finding in Allstate's favor. Allstate presented evidence that the domain name was purchased solely to divert traffic from its website, and in the absence of any contrary argument by the owner, this alone was sufficient to meet Allstate's burden.
Finally, with regard to the third element of bad faith, the findings on the first two elements were essentially sufficient to carry the day, as together they demonstrated that the domain name was purchased purely in bad faith in order to interfere with Allstate's exclusive rights.
And so, less than two months later, Allstate received an order requiring transfer of the allsatate.com domain name.
So, the next time you are thinking about adopting a trademark or buying a domain name that is easily relatable to an existing brand, think again. If you don't know if someone else already owns a confusingly similar trademark, get the necessary clearance research done so that you can make an informed decision.
Of course, if you are a trademark owner dealing with trademark infringement and unauthorized domain name purchases, taking advantage of the UDRP can be a highly efficient and cost-effective way to regain exclusive control of your brands.