Long and exhausting commutes are keeping workers from returning to their offices. In the ongoing tug-of-war over companies pushing people to come back into major cities, executives conveniently look past this real issue.
In fact, according to the Texas A&M Transportation Institute's Urban Mobility Scorecard, the average American commuting to an urban center will spend 42 hours sitting in traffic every year. Just as importantly, transportation accounts for roughly 25% of annual greenhouse gas emissions around the world.
Atlas Navi, a navigation app that integrates AI, computer vision, transportation, and blockchain, is looking to help by becoming a leading navigation choice for drivers across the globe, providing a solution to these transportation challenges.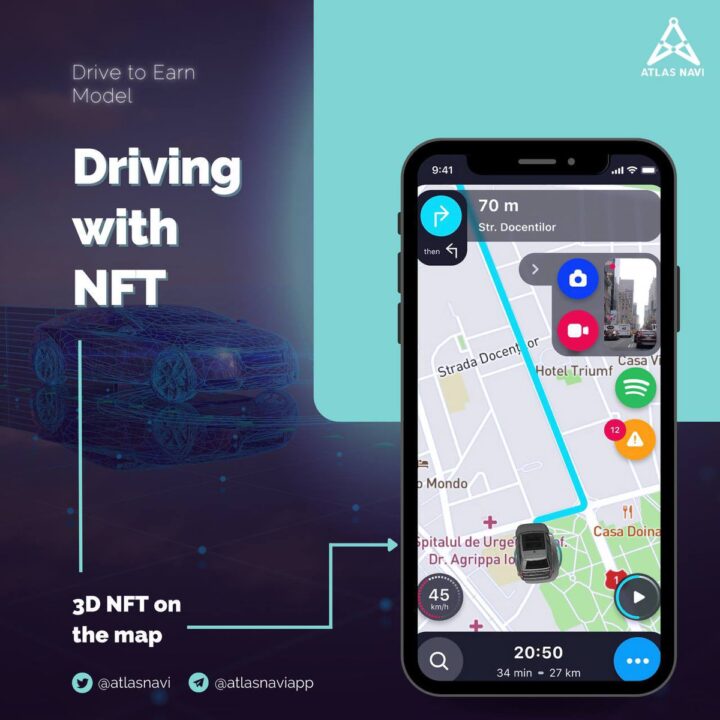 Atlas Navi's application helps drivers analyze road conditions in real-time, earn income through automobile-related NFTs and a cryptocurrency that is generated as drivers use the app, and achieve the fastest route to their destination.
The company, via its marketplace, also provides NFT images with well-known car brands with a different set of characteristics and rarity. Every car is represented by a non-fungible token (NFT), meaning individuals are the sole owner of this car.
Let's hope Atlas Navi can help address this increasingly important issue by building the navigation app of tomorrow. If one worked for 35 years and this average commuter time remained constant, a person would be spending more than 61 days stuck behind the wheel.
Even more, research published in the American Journal of Preventive Medicine shows that subjects who commuted by car on a daily basis gained nearly twice as much weight over a five-year period as those who didn't have a car-based commute.
With these pushes to bring people back to the office, it will be hard for the status quo on the road to remain.