The last year has presented some big hurdles for startups that have been trying to get their products off the ground. And though this COVID-19 era has cast plenty of uncertainty for the tech industry, it has also taught entrepreneurs some valuable lessons about what is essential and how adaptive their product needs to be to our increasingly digital world.
As we close in on a full year with lockdowns and remote work in place, it's clear some new trends that popped up in 2020 are here to stay. Shifts towards videoconferencing, telemedicine and contactless operations are just a few tech patterns we will keep seeing more of. Startups and investors should be warned, though, that other trends may just be short-lasting fads.
Here are a few lessons that startups can take as we look towards a new normal for businesses.
Space for new players in ecommerce
Online sales for digital retailers went up dramatically from 2019 to 2020, as consumers spent more than $860 billion last year compared to $598 billion the year prior, according to Digital Commerce 360. One out of every five retail sales is now done online.
And that presents a golden opportunity for new players in the ecommerce space.
For Victor Servin, CTO of TheVentureCity — an international venture accelerator model that aims to make entrepreneurship more diverse and accessible — it is clear that there are plenty of chances out there for retail startups trying to take a piece out of Amazon's pie.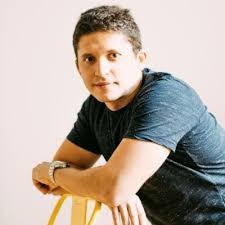 "There is definitely room for more than one dominant player in the e-commerce industry," Servin said. "A plethora of big and small businesses that previously didn't put much effort into virtual delivery services are now scrambling to go online. This creates a wide opportunity for startups building tools to facilitate, middleman, educate or revolutionize every step of the e-commerce process."
Sevin, who has more than 17 years of experience in digital transformation, software development and telecommunications, said there are a number of steps these budding ecommerce businesses should take to fully grab hold of the moment.
To truly succeed going forward, ecommerce businesses will need to integrate digital tools, emphasize smooth deliveries and returns, and prioritize digital payment solutions.
Coming up with contact-free ideas
Over the past year, we've seen the explosion of services and products that keep us connected while limiting our physical contact. It's no secret that platforms like Zoom and Slack have benefited from this need for digital connectivity, but other startups are finding ample opportunity here as well. The invite-only social media app ClubHouse, which launched in May of last year, is already being valued at more than $1 billion.
"There is a huge opportunity for startups building solutions that will blur the lines between physical and digital interactions."

Victor Servin, CTO of TheVentureCity
"There is a huge opportunity for startups building solutions that will blur the lines between physical and digital interactions," Servin said. "Isolated or not, people still need to share experiences and interact in an increasingly borderless and globalized world."
You might be surprised to learn that startup funding was higher than ever in 2020, as U.S.-based startups took in more than $156 billion from venture capital firms. Like ClubHouse, some of these startups are getting investor money from ideas born directly out of the pandemic.
While food delivery apps are only going to continue to expand their contactless delivery options, other startups like Starship have built their business models around robotic delivery services.
Having a lasting product
One more important lesson to keep in mind is that the scope of a startup's solution shouldn't be so narrow that it won't have any staying power in a post-coronavirus world.
As Servin warns, good entrepreneurs won't get too caught up in the moment. They'll be able to see the big picture when it comes to what people will need years down the line after lockdowns are a thing of the past.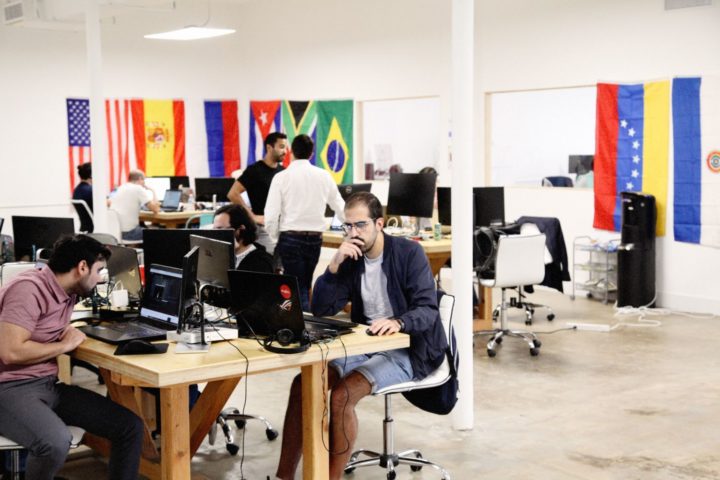 "There may be an over-concentration of funding going to solutions to the current isolation problem," Servin said. "That will generate a lot of 'me too' products that simply won't be able to maintain their growth or engagement when today's problematic conditions fade away. That's either because many people will no longer need that product, or because the over saturated product marketplace will see one or two products dominate the remaining user base."
It is easy to envision some narrowly focused products, like video trivia apps and video background designs fading away from relevance once we return from lockdowns. However, there are other ideas that can come out of this pandemic and maintain longevity. Startups designed around telemedicine, for example, could certainly experience such a boom as the telehealth industry is expected to grow exponentially in the coming years.
Even though hospitals and clinics likely won't be stretched beyond capacity next year at this time, both doctors and patients are getting more accustomed to routine counselling and advice done remotely. That's probably a large reason why at least a few telehealth startups raised hundreds of millions of funding dollars last year.
Even if a startup presents an immediate solution during the litany of problems posed by the pandemic, it will still need to follow the same time-tested business methods in order to find lasting success.
"It's not about stealing your competition's customers or winning in their own game … You win by creating a different game."

Victor Servin, CTO of TheVentureCity
"It's not about stealing your competition's customers or winning in their own game," Servin said. "You win by creating a different game … Startups have the advantage of speed, fresh eyes and a nothing-to-lose mentality, and that's what takes to find the small crack of opportunity you need to start growing."
TheVentureCity is currently running its Product-Led Growth Program, an intensive, five-week, all virtual experience designed to accelerate growth using strategies similar to those implemented at Facebook, Google, Pinterest, and Whatsapp.
Disclosure: This article mentions a client of an Espacio portfolio company.